Atomizer Eleaf - Eleaf OPPO RTA
Buy Atomizer Eleaf - Eleaf OPPO RTA
×
*

Name:

*

Email:
Telephone:

*

Competitor link

*

Competitor price
Message
Brand: Eleaf
Product Code: 2103
Availability: In Stock
Description Atomizer Eleaf - Eleaf OPPO RTA
OPPO RTA
Product Introduction:
OPPO RTA is a new rebuildable tank atomizer by Eleaf with an e-liquid capacity of 2mL. Compact yet efficient, it not only has large build space for ease of installing coil and cotton, but also has the most airflow for huge vapor production and nice flavor. The e-liquid can be refilled from the top by removing the top cap only, allowing much more convenience in use.



Parameter:
Diameter: 22mm
Height: 49.5mm
Capacity: 2mL
Thread type: 510 thread
Color: silver, black

Standard Configuration:
| | | |
| --- | --- | --- |
| 1×OPPO RTA | 2×Clapton Coils | 1×Pure Cotton |
| 1×Hex Key | 1×Silicone Ring | 1×User Manual |

Detachable Structure for Convenient Cleaning
All parts of the OPPO RTA can be detached and reassembled, bringing much more convenience in cleaning and maintenance.



Wide Open Build Space
The OPPO RTA has large build space for ease of installing coils and cotton and brings you DIY fun. And when using our pre-made clapton coils, you will get great vapor production with nice flavor.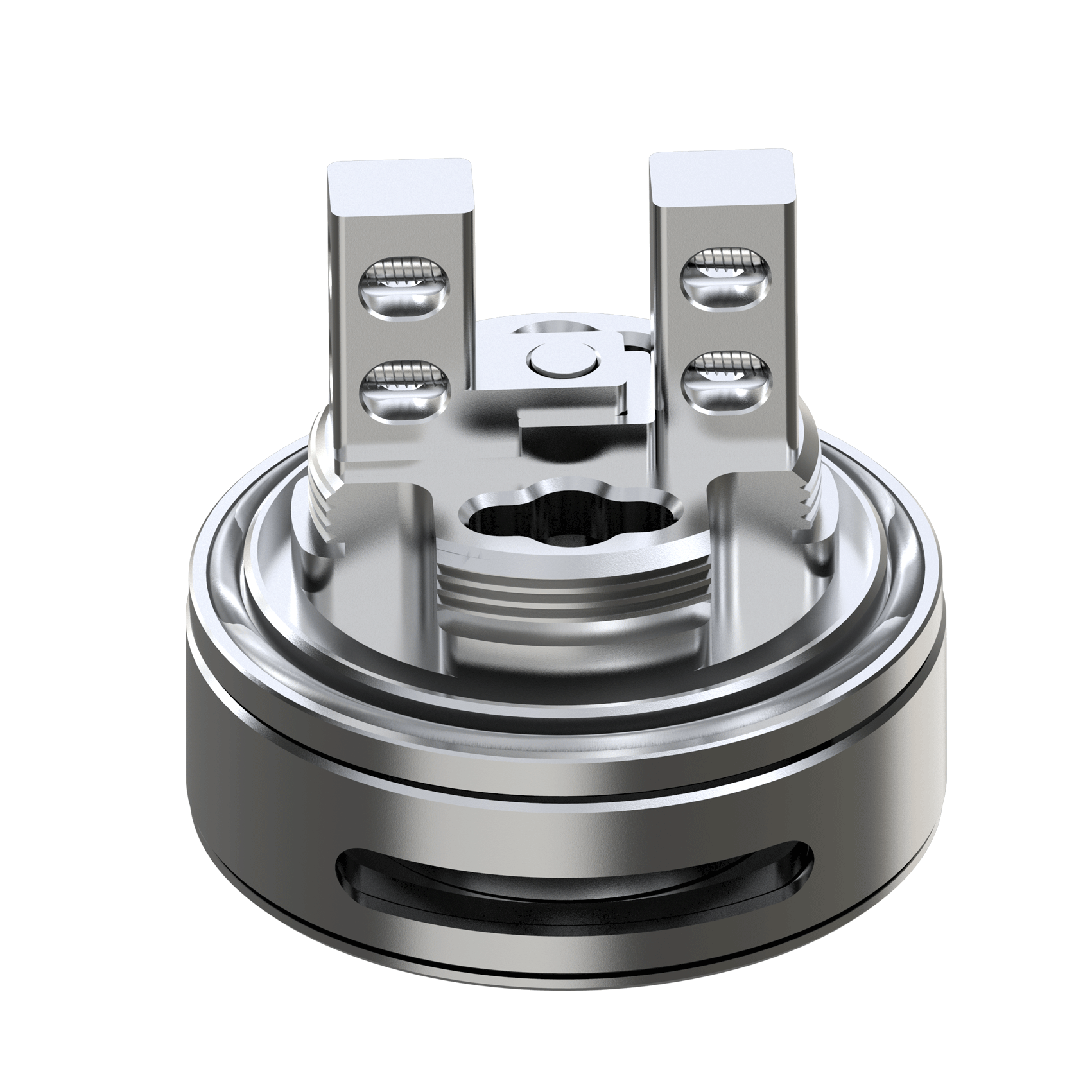 Top E-liquid Filling
The e-liquid can easily be refilled by removing the top cap only.

Note:
1. Please don't fill e-liquid into the air pipe.
2. Please don't overfill and make sure the e-liquid level is between 10%-90%.
3. Please first drip a few drops of e-juice directly into the coil to make it fully saturated before first use.








Larger Slots for More Airflow
The OPPO RTA has quite large airflow for huge vapor production. Also the airflow can be adjusted to your preference.


Write a review
Note: HTML is not translated!
Rating: Bad Good
Enter the code in the box below: