Kit Joyetech - Joyetech eGo AIO Pro
Buy Kit Joyetech - Joyetech eGo AIO Pro
×
*

Name:

*

Email:
Telephone:

*

Competitor link

*

Competitor price
Message
Brand: Joyetech
Product Code: 2120
Availability: In Stock
Description Kit Joyetech - Joyetech eGo AIO Pro
eGo AIO Pro




eGo AIO Pro, being all-in-one style, attaches the best anti-leaking structure with 4ml e-juice capacity. It is powered by a built-in 2300mAh battery. E-juice filling can be easily achieved simply by removing the top cap and injecting into the side holes. The improved airflow control system also brings large air inlet. It is simple and convenient in use, but fashionable in look of several mixed colors and indicator light of seven colors. Its simplicity and efficiency make eGo AIO Pro quite popular and unique.

Standard Configuration:
1 * eGo AIO Pro Battery
1 * BF SS316-0.5ohm DL.
1 * BF SS316-0.6ohm MTL.
2 * Mouthpiece
1 * USB Cable
1 * Quick Start
1 * Warranty Card




All-In-ONE Style
eGo AIO Pro applies all-in-one style with atomizer inserted inside, which is quite convenient to use and carry.
Though petite but it is powerful enough to produce large vapor.





Top Filling And Top Airflow Control
The improved airflow control system allows larger airflow inlet directly from both sides. Simply rotate the airflow ring clockwise or counter-clockwise to adjust the airflow inlet.



E-juice filling can be easily achieved by removing the top cap and injecting through the two side holes (not the vent pipe) directly.




Choose Your Color
In power-off condition, long press the fire button to turn off the indicate light or switch among the color of red, yellow, green, blue, indigo, white or purple.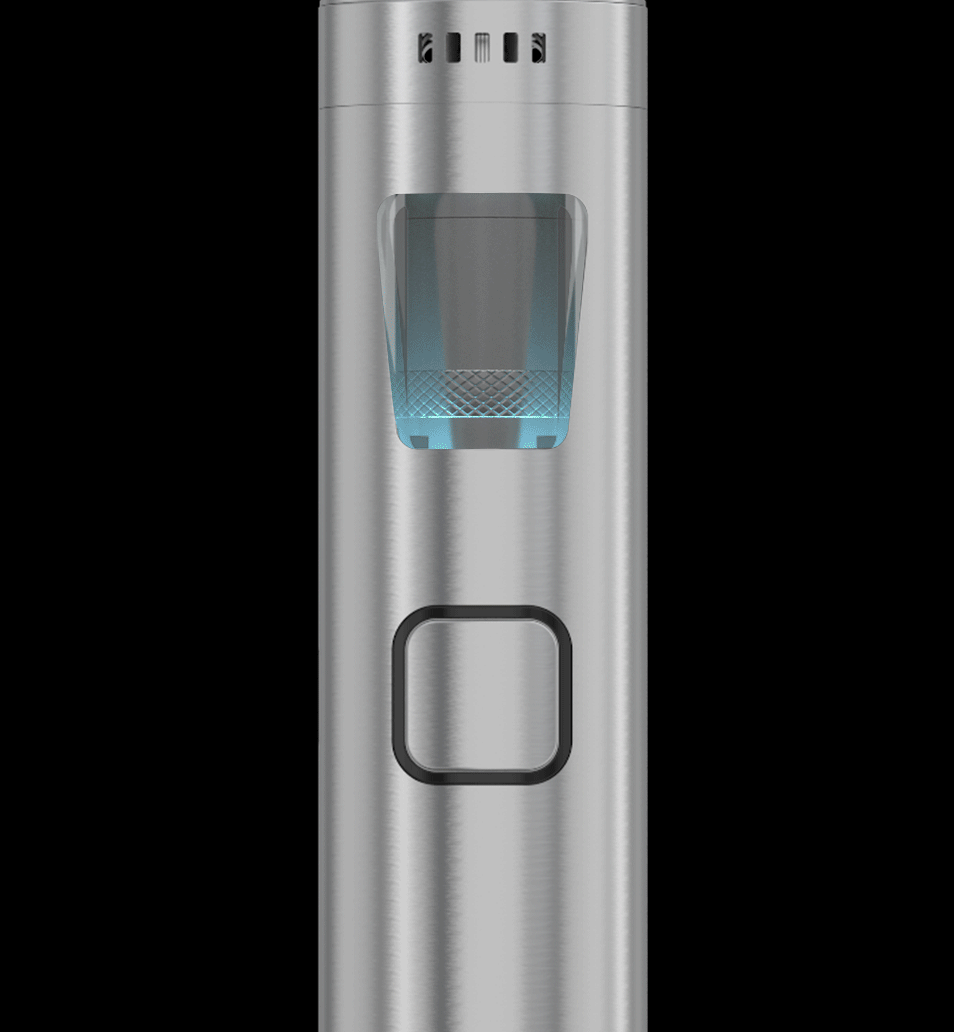 Charging
Simply charge eGo AIO Pro by connecting it with a computer or a wall adapter via USB cable.
When it's fully charged, the button light will go out.

Write a review
Note: HTML is not translated!
Rating: Bad Good
Enter the code in the box below: