Kit Joyetech - Joyetech eGo AIO D22 XL 2300mah
Buy Kit Joyetech - Joyetech eGo AIO D22 XL 2300mah
×
*

Name:

*

Email:
Telephone:

*

Competitor link

*

Competitor price
Message
Brand: Joyetech
Product Code: 2310
Availability: In Stock
Description Kit Joyetech - Joyetech eGo AIO D22 XL 2300mah
eGo AIO D22 XL



eGo AIO D22 XL, being all-in-one style, whose coil replacement and juice fill can be achieved by removing this top section from the cup. Airflow controls are also contained within the removable top tank assembly, meaning the possibility for leakage or coil flooding is greatly reduced. It is simple and convenient in use, but fashionable in look of several mixed colors and indicator light of seven colors. Its simplicity and efficiency make eGo AIO D22 XL quite popular and unique.

Standard Configuration:
1*eGo AIO D22 XL battery
2*BF SS316-0.6ohm MTL.
1*Mouthpiece
1*USB Cable
1*Quick Start & Warranty Card






Product Parameters:
Diameter: 22mm
Length: 131.00mm
Battery capacity: 2300mAh
Atomizer capacity: 3.5ml
Color: Silver, Black, Red, Blue, Orange, White




All-In-ONE Style
eGo AIO D22 XL applies all-in-one style with atomizer inserted inside, which is quite convenient to use.
Though petite but it is powerful enough to produce large vapor.




Fashionable and Colorful
eGo AIO D22 XL comes with multiple colors which is very fashionable in looking and caters to your preference.




Color Your Life

In power-off condition, long press the fire button to turn off the indicate light or shift among the color of red, yellow, green, blue, indigo, white or purple.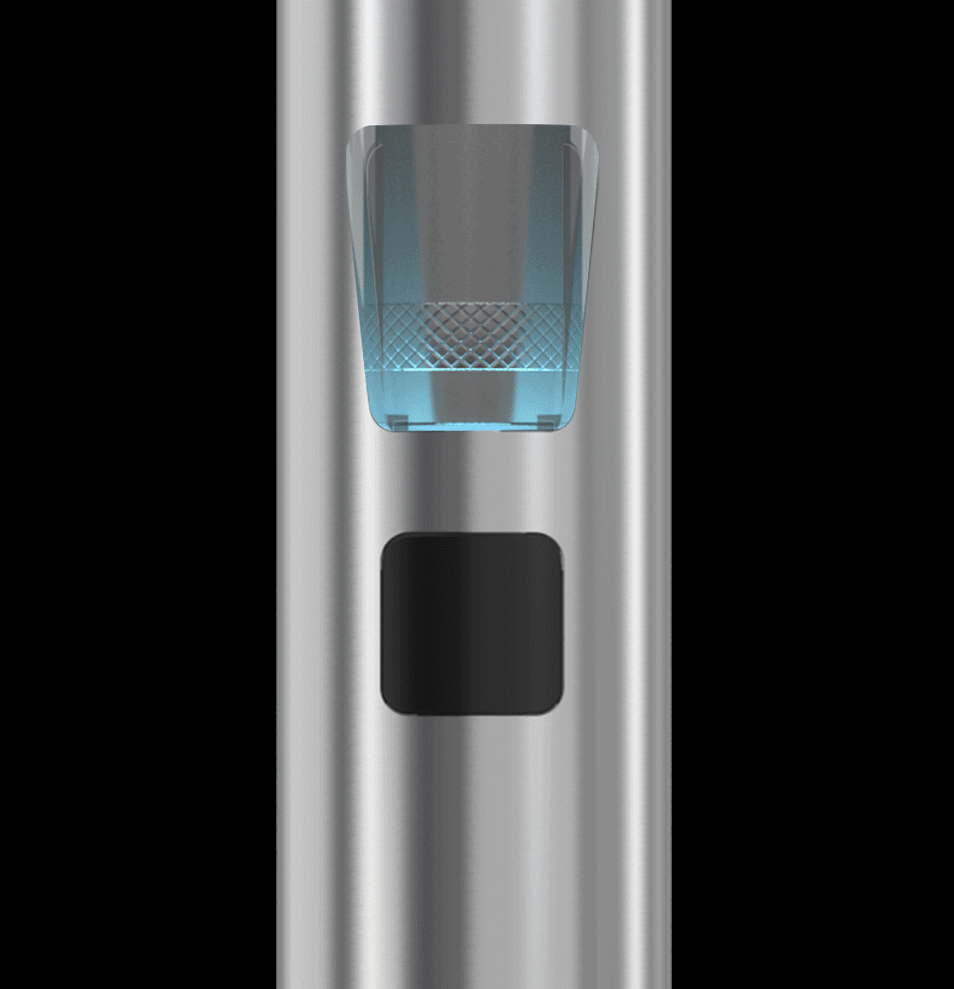 Adjustment of Air Inflow
Invisible and upper airflow makes it more easier for air to come in.
Simply Rotate the airflow ring clockwise or counterclockwise to adjust the air inflow.


E-juice filling
Press the cap to unscrew the atomizer cap, then inject the liquid directly into the cambered slot.
Note: 1.In order to avoid overflow when reassemble please don't overfill. which you can refer to the follow picture
2. Please drip a few drops of e-juice to the atomizer head before its first use to avoid dry burn.


Charging
Simply charge eGo AIO D22 XL by connecting it with a computer or a wall adapter via USB cable.
When it's fully charged, the button light will go out.


Write a review
Note: HTML is not translated!
Rating: Bad Good
Enter the code in the box below: